Magic Kingdom was our park of choice on Monday. The key is to go as soon as the gate opens and hit your favorite rides first thing. You can literally just walk right on the rides. If there is a wait, get a Fast Pass and move on to something else.

First up was the Tea Cups. This is strictly a ride just for AK & Jeff. I do not like the crazy spinning they do, so I opt out of that one :)




Look at the dare devil with her hands up. LOL!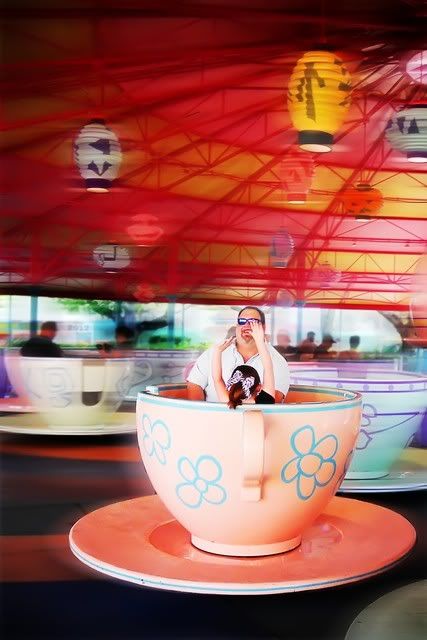 I did get a picture outside of the ride to prove I was there ;)


You can't tell it in this picture, but we had matching Minnie shirts

Next up was Anna Kate's favorite ride....DUMBO!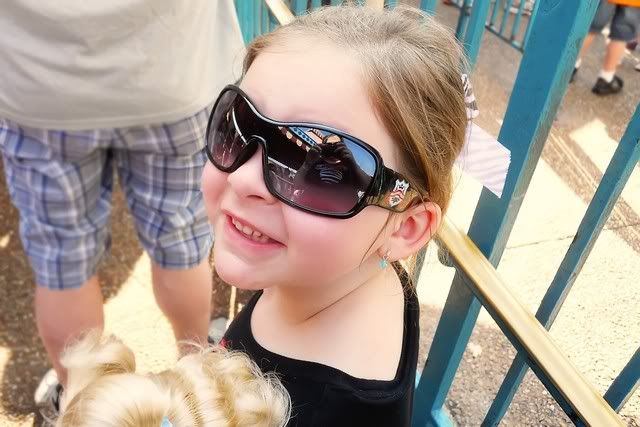 Anna Kate patiently waiting in the short line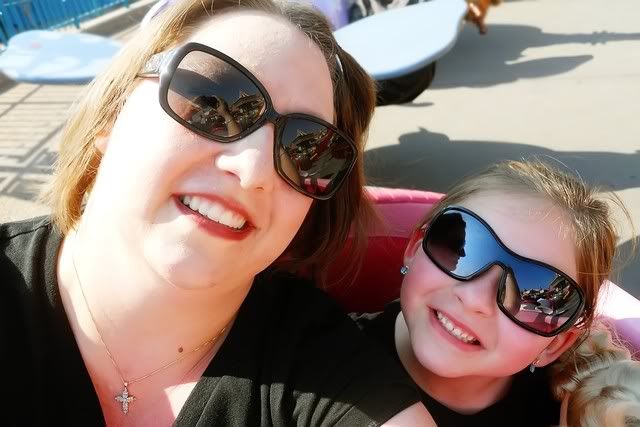 Our view from the top of Dumbo



We rode lots of other rides, including Space Mountain. I wish I had a picture of us on it just to see AK's expression. She was so brave to ride it, but man oh man did she panic when we realized she would be in her own seat. She was still in the 'shuttle' with Jeff & I, but she couldn't sit beside us. Jeff was in front, AK in the middle and me in the back. Jeff held onto her leg and I held onto her shoulder the entire time. I never heard a peep out of her until the very end when she said, "Daddy, is it over?" Afterwards she told me a 'secret' that she did think it was fun but daddy freaked her out with him screaming like a girl. BWAHAHAHAHAHA! :)

We also rode Buzz Lightyear where I again, kicked Jeff & AK's butts :)


Look how serious I am with my aim! LOL

We came back after dark and rode some things we missed that morning.



I let them talk me into riding the Tea Cups with them....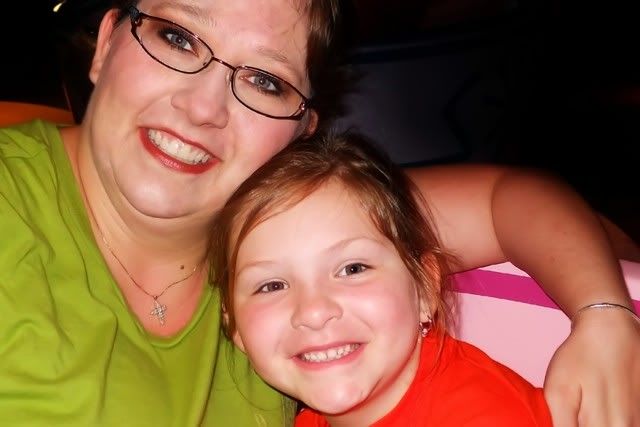 This was before I turned green from their spinning

We caught the tail end of the fireworks when came out of It's A Small World.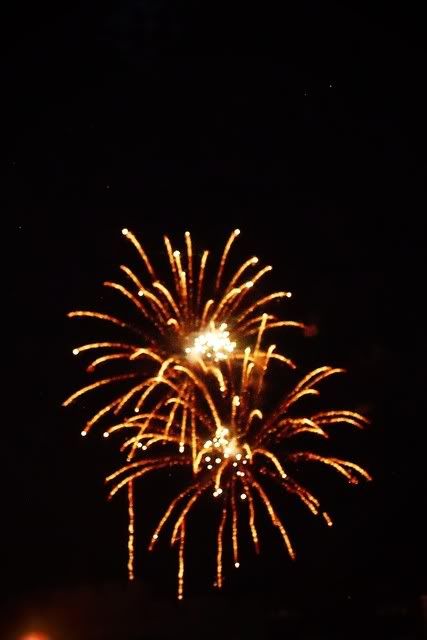 And on our way out we walked right up on the lighted night parade (I forget the actual name of this parade) where we saw my favorite characters, the Evil Stepsisters. They are absolutely HILARIOUS!!!!!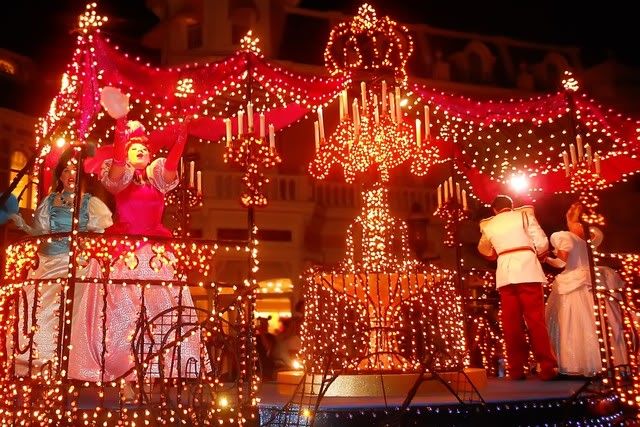 And that concluded day/night two. Day three coming soon...