Just a heads up, since I haven't posted in a while, you're going to get a lot thrown at you all at once.

Last Saturday we took Anna Kate and her friend Aubrie, to see Toy Story 3. They were so cute sitting in those big movie seats with drinks and a big bucket of popcorn to share. I suddenly had a 'flash forward' moment and saw them sitting in those same seats 10 years from now drooling over some silly boy on the big screen ;c) YIKES!!!



Of course Sara and Ruthie had to make the trip too. Aubrie's boots cracked me up. She INSISTED on wearing them. LOL




After the movie we went to Pizza Kastle (a glorified Chucky Cheese) for pizza and token games. Why must these establishments keep it so darned hot in there?!?!?! I was dripping sweat after 10 minutes of helping Anna Kate play the games that would give her the most prize tickets (of which she 'purchased' 3 jelly bracelets and 1 jelly ring. Seriously? All that work I did and she came home with jelly jewelry that I'm positive she can't locate.) They had a great time, which is all that counts! Right?....



My new Auburn Stick Family car sticker! Don't you love it?!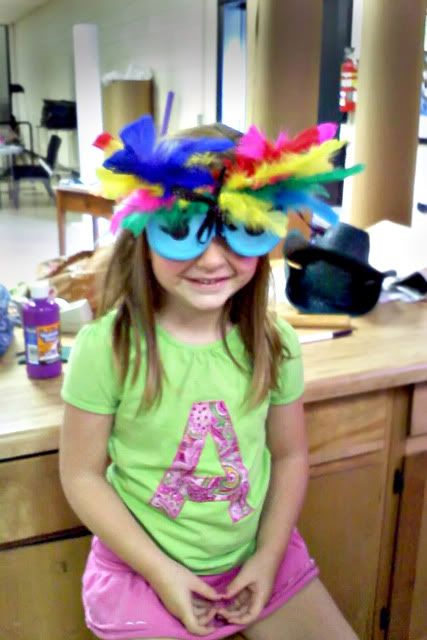 Today, Anna Kate's sitter took her to 'Upstreet Kids' at her church. They played games, sang Bible songs, ate popsicles and had a little Bible study. I think AK had a great time!

*NOTE: I know ya'll are sick and tired of seeing camera phone pictures, but it's just so hot and sticky out, that I can't make myself lug around my big camera. Sorry, but it'll have to do.
Read more...