My brother and his family were vacationing at the beach last week and decided to stop for a visit on their way home over the weekend. It was SO good to see them and spend some time together. The girls played together surprisingly well...it was like they have been around one another since birth :c) It was exciting to see them bonding!
While they were here, Jeff and a friend fished a benefit tournament on Saturday. I don't know how they did it. It was insanely hot. Their flight came in at 2:30 to weigh in, so we all loaded up in
Angee's
van and drove out to
Lakepoint
. They didn't win, but did come in 11
th
(or 10
th
, that's still being debated) and Jeff had the 2
nd
largest fish weighing 7lb 7 oz. CONGRATS GUYS!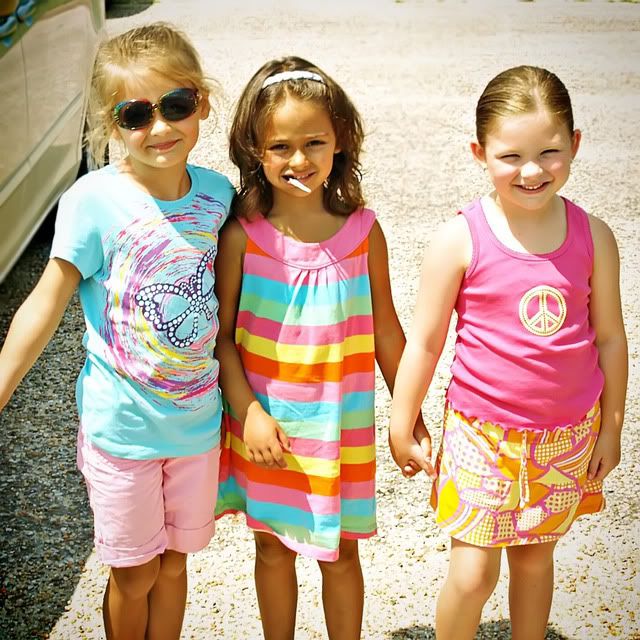 The Girls - (L to R: Lauren (6), Kristin (5) & Anna Kate (6) )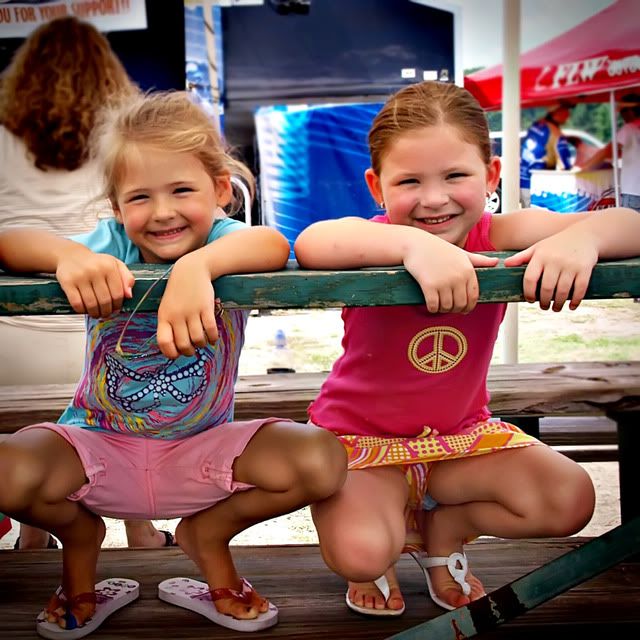 Enduring the heat with a smile :c)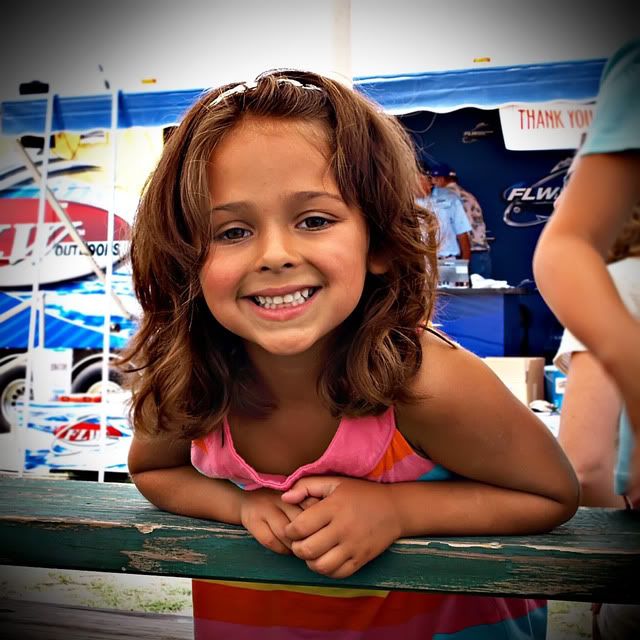 Kristin and infectious smile!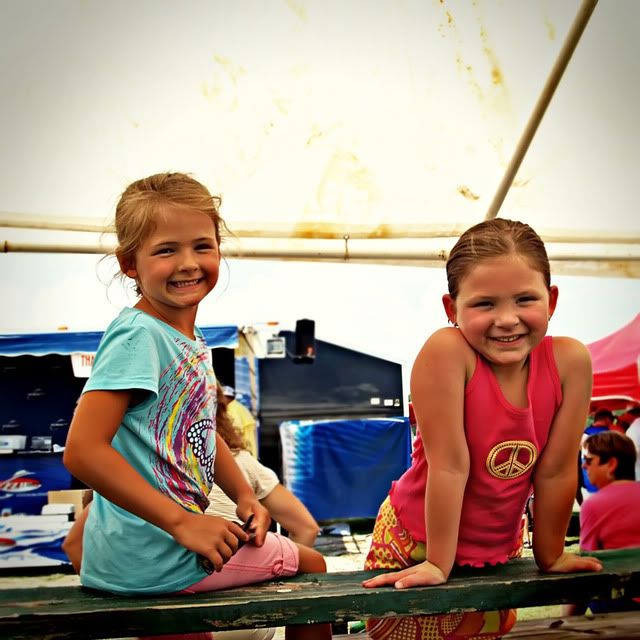 "It's hot...can we go, please ?"
Jeff cooling off while waiting to weigh in
Weighing the loot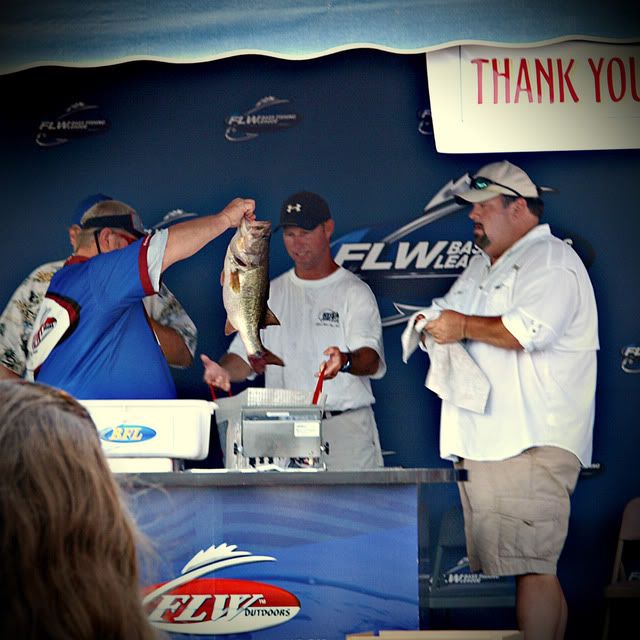 Jeff's big fish :c)
I didn't get any pictures of Jay or
Angee
, so I swiped one from their stash just to show you how cute their family is.
LOL
!