Today was Anna Kate's first private swim lesson. Everyone that knows Anna Kate knows how much she loves the water (like her momma) and after more than three years of having tubes in her ears, which finally fell out a few months ago, she was ready for lessons. Well, I guess I shouldn't say she was ready, but Jeff and I certainly were. It's exhausting holding up a 50 lbs kid who is constantly clinging to you in the pool!

This is how the lesson started


See that head tilted to the side and finger in her mouth? That's the tell tale sign that she's afraid.

A few minutes later...


she was floating face down :)

By the end she was doing it all by herself!!!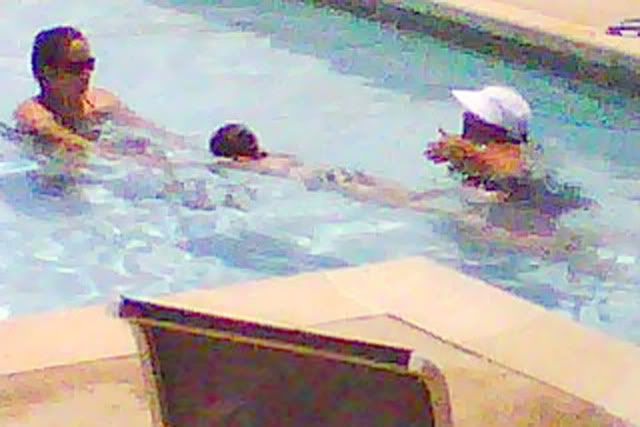 (I know the picture stinks, but all I had with me was my BlackBerry)

The instructor was super impressed and said Anna Kate should be swimming like a pro in four lessons. WOW! She did so good :) Mrs. Sandra (swim instructor) even said this was the first time she had ever had a student learn to float independently, face down in the water at the first lesson!!! That's my waterbug girl :)

While we were there I uploaded these same pictures to Facebook and her Kindergarten teacher commented, "Tell her I said she's swimming like a mermaid." That made AK's day! :c)