We celebrated Anna Kate's birthday yesterday since we will be at Disney World the weekend of her actual birthday. After hours and hours of making decorations, planning food, cleaning and getting everything set up, it was time! She woke up saying, "Momma, my stomach feels like a mixture of butterflies and hurting." That's how excited she was!



Party favors and tissue paper flowers I made :)


Most of the guests were hung up in Spring Break / Pilgrimage traffic, but they eventually showed up, and then AK was a happy, happy girl :)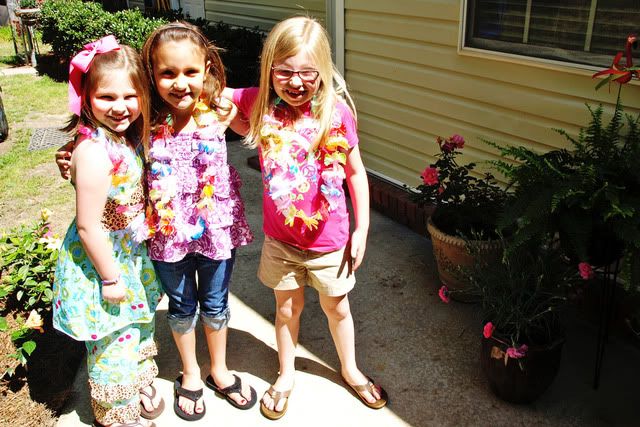 AK, Anslee and Morgan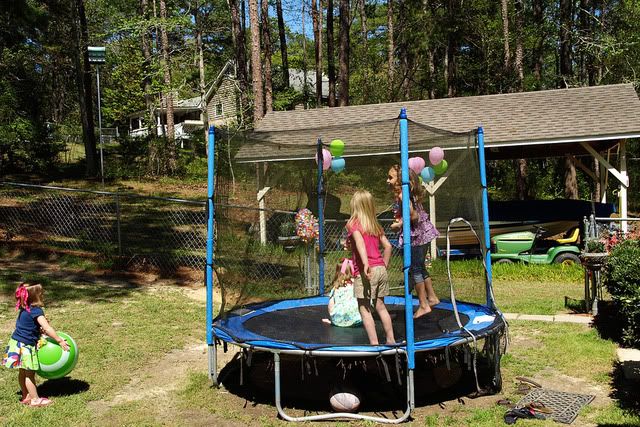 Trampoline fun!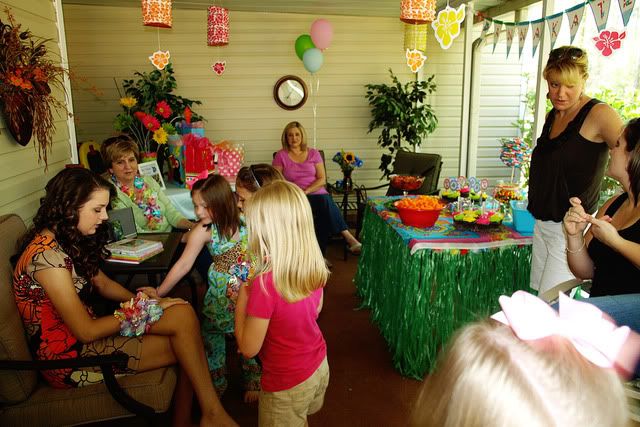 Some of the party guests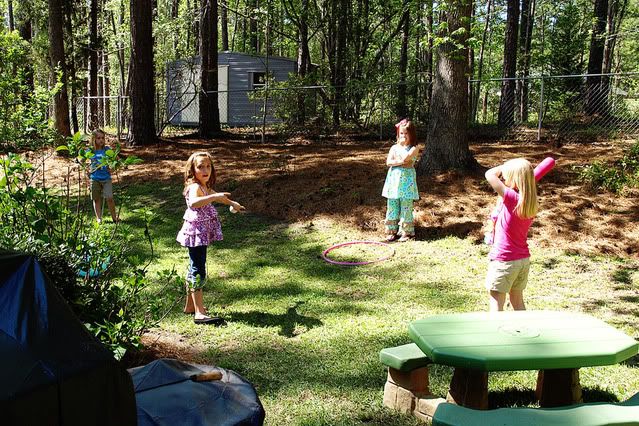 They played baseball for a while
This little cutie was our entertainment for the day :) Love sweet Britten!!!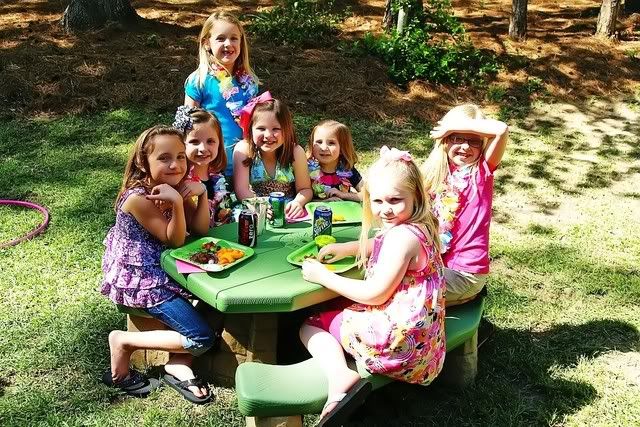 The whole crew :)
"Baby Morgan"!!!!!!!! She thoroughly enjoyed hanging with the big girls!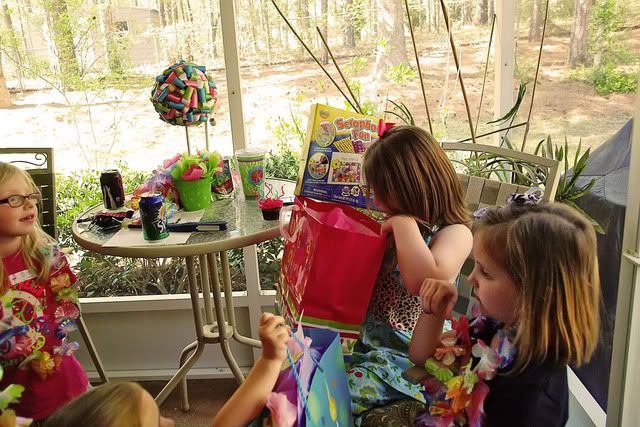 Gift time. Thanks so much!!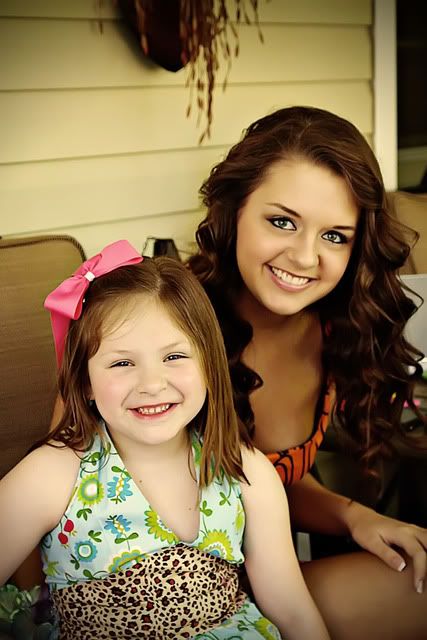 AK and AK = Anna Kathleen (Anna Kate) and Anna Kaitlyn (Kaitlyn)
Cousins: Tatum and Anna Kate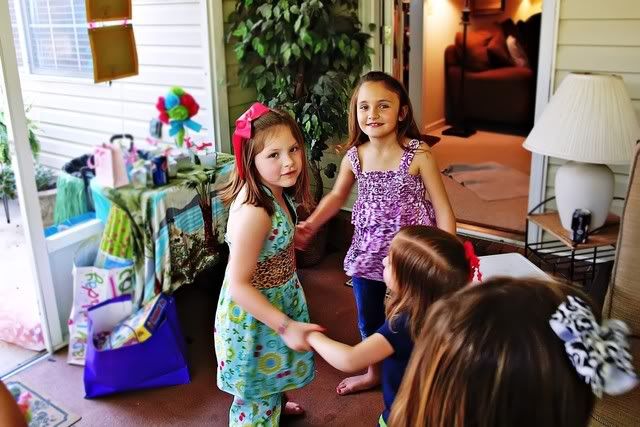 The girls finally got their way with convincing me to change the music from Luau to Justin Bieber. I know, I know - it was inevitable.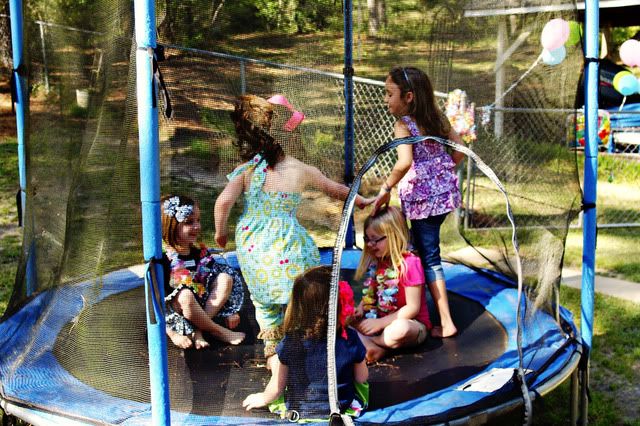 Duck, Duck, Goose!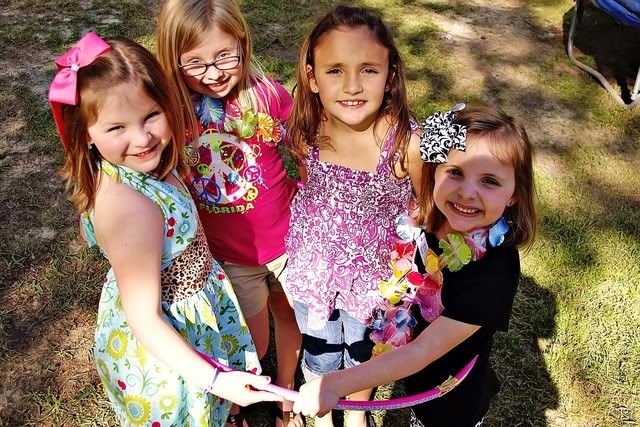 My favorite picture of the day! Group Hula hooping :)
LIMBO!!!! Tatum going low. HA!
Look how these two are standing. EXACTLY THE SAME WAY!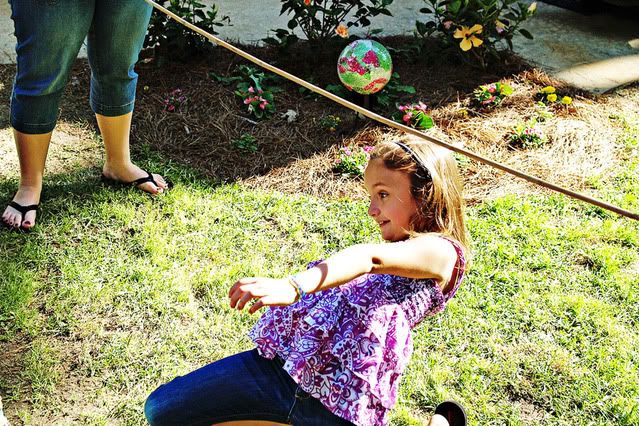 Anslee going low :)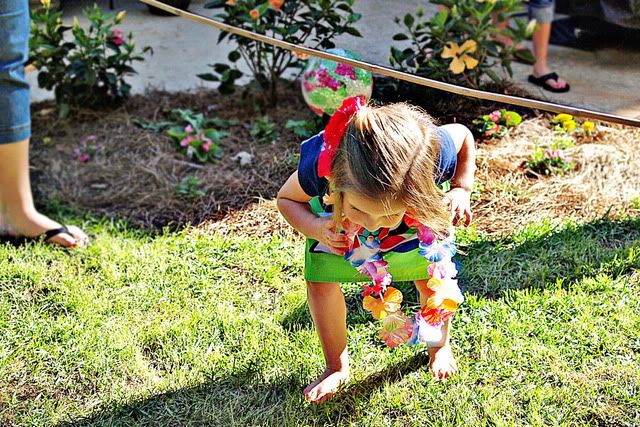 I think Britten had a bit of an advantage. LOL!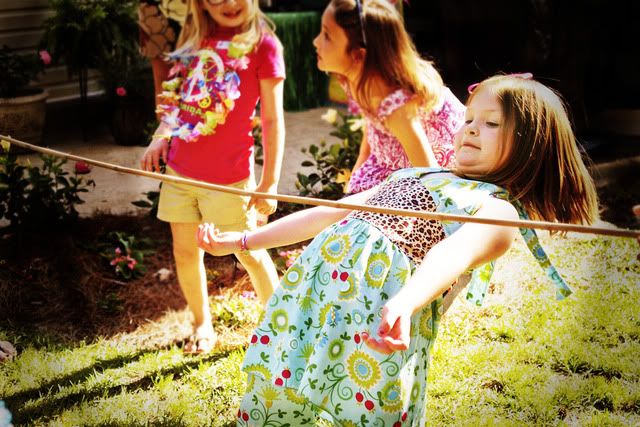 Anna Kate going low :)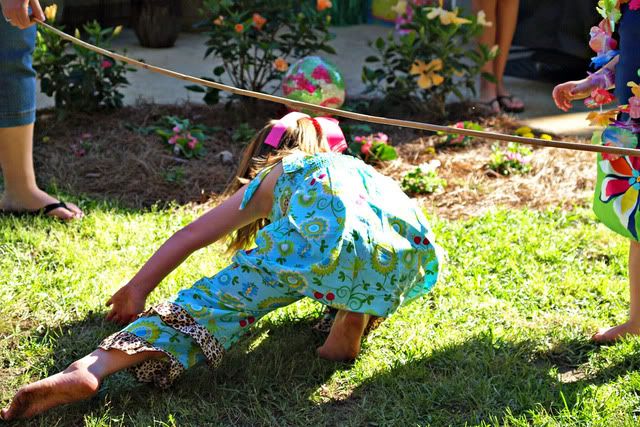 CHEATER! LOL!
A good time was had by all and we SO appreciated everyone who came. For those who moved a total of three miles in an entire hour North of Eufaula, I do apologize and I hope the trip was worth it ;)
Now everything is cleaned up and put back to normal and I am exhausted. Just a reminder that I'm getting old....ugggg.....but it was totally worth it to see the smiles and hear the giggles coming from AK and her friends!!! Now I'm off to take a nap...