After several weeks of getting frustrated with learning to ride sans training wheels on our hill, we decided to take Anna Kate to the old Wal-Mart parking lot where it's flat.

She told us that God had given her the courage to do this!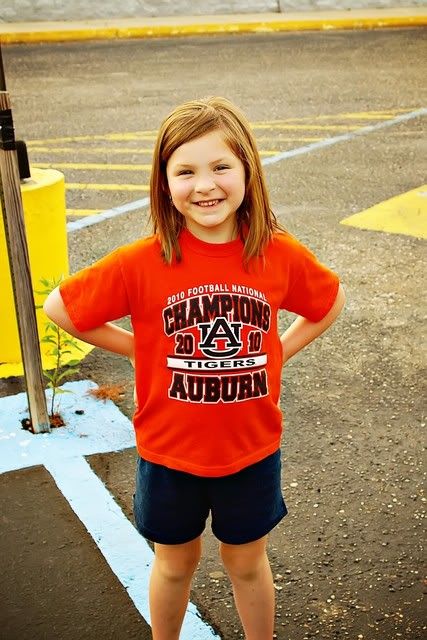 But she was still a bit nervous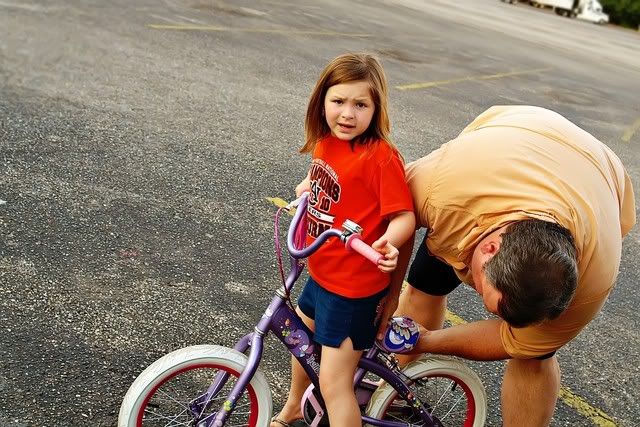 And then she was off!



Like a lightening bolt!!!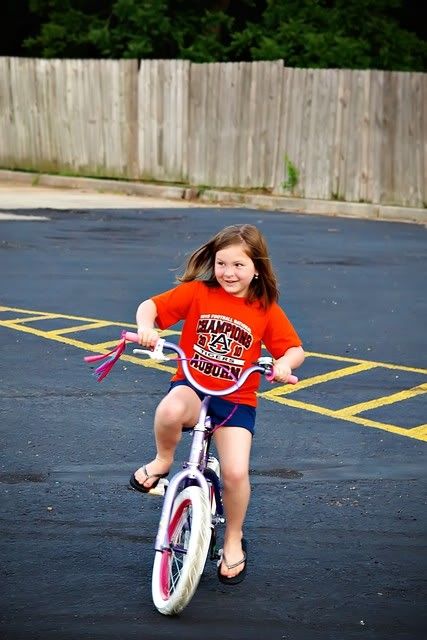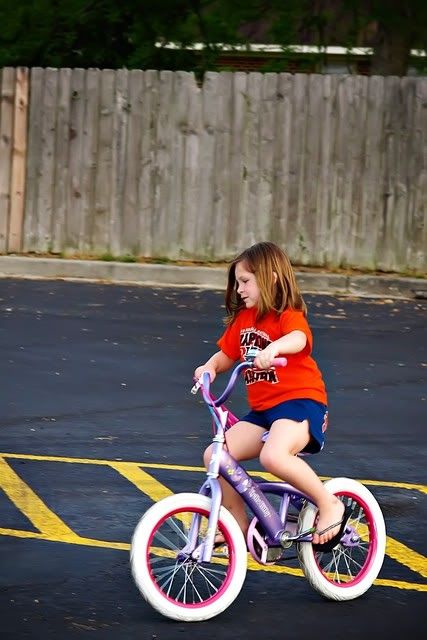 But needed to stop for a brief rest. LOL!



She told me I was distracting her with my camera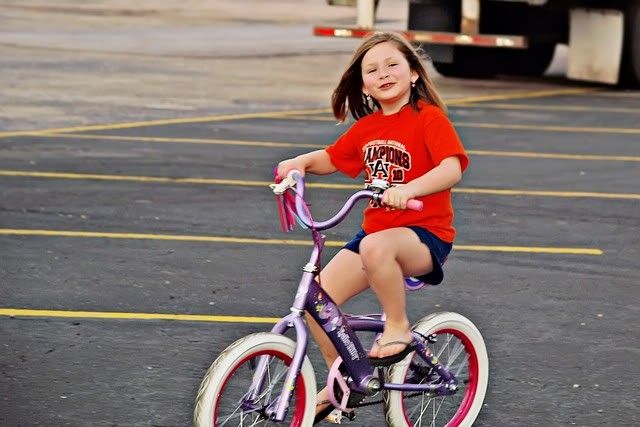 So I was banished to the car. Sigh.........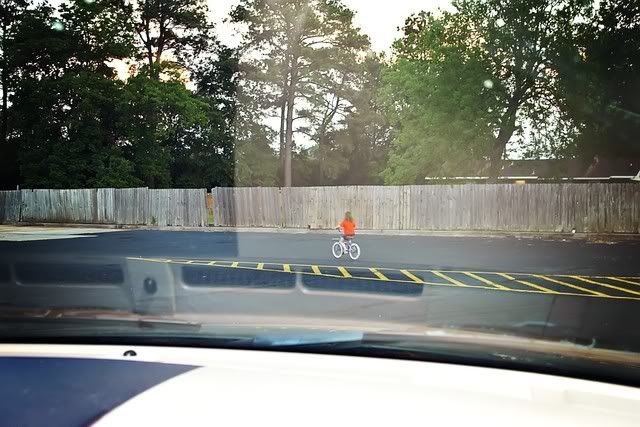 She did so awesome! Not one single crash and she is so proud of herself!