This past weekend was SO.COLD! Painfully cold, for Jeff & Anna Kate anyway....I'm use to it since I was born and raised in West Virginia :) We were all suffering terribly from cabin fever so we decided to get Jeff's new fire pit out and give it a try. We roasted marshmallows and hot dogs. It was fun, but cccccold!!!

Can you believe this get up? This is what she considered 'cold weather gear'....
Hat, SpongeBob flannel pj's, Hello Kitty rain boots and her Bass Pro Shops robe. Perfect.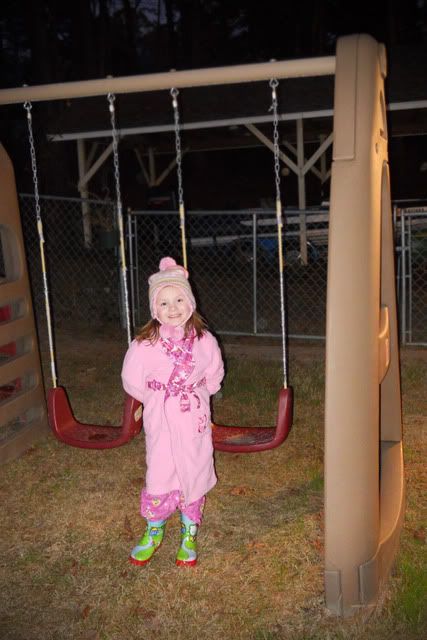 Luckily Jeff didn't have the same outfit in mind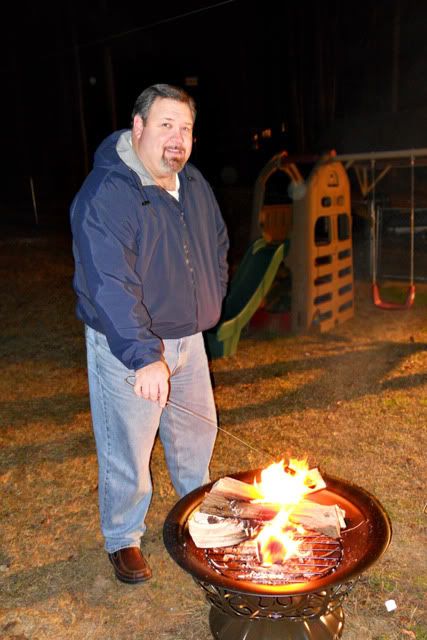 It sure did keep us warm for a while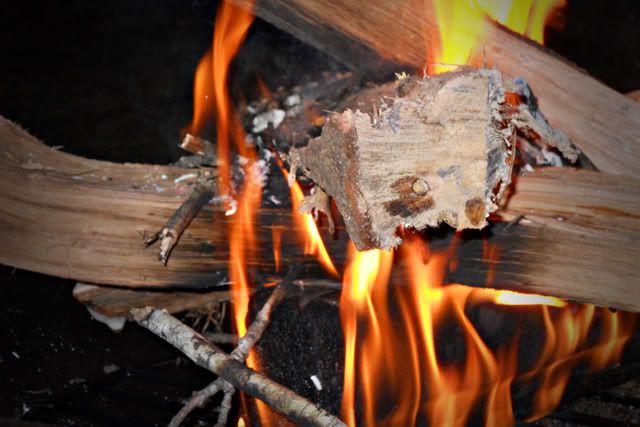 While we were waiting for the fire to get going Anna Kate wanted to draw with her sidewalk chalk. She whipped this elephant out in a matter of seconds. And no Aunt 'D', it's not in honor of your 'people'..... :)