So last Monday afternoon all three of us got our flu shots. A little late, I know, but we got them nonetheless. Two days later Anna Kate started getting sick. The very next day she tested positive for the flu. Par for the course in the Lee household. She was pitiful.



This is how she spent the next four days. Soooo unlike my active Boodles.

Since she had the flu we had to miss our family Christmas with the Lee crew :( We were so sad to miss out. All was better though when daddy showed up with a trunk full of gifts :)



Sweet Tatum missed AK so much that she 'threw' together a little care package for her. AK thought the contents were hilarious!



Polly Pockets Galore



Polly has taken over the house....

Thanks for all the wonderful gifts everyone!!!

And just because this makes me giggle....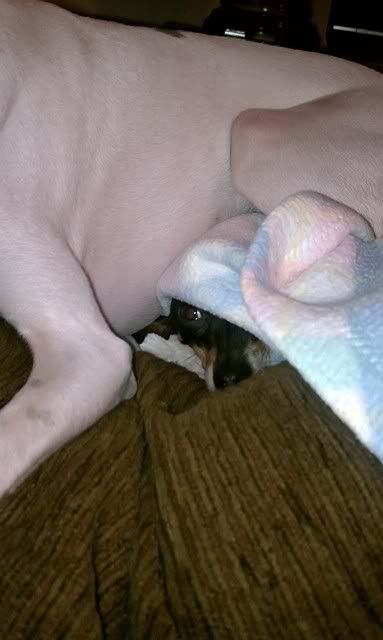 Bell: "Dude, don't mind me." LOLOLOLOL!!!