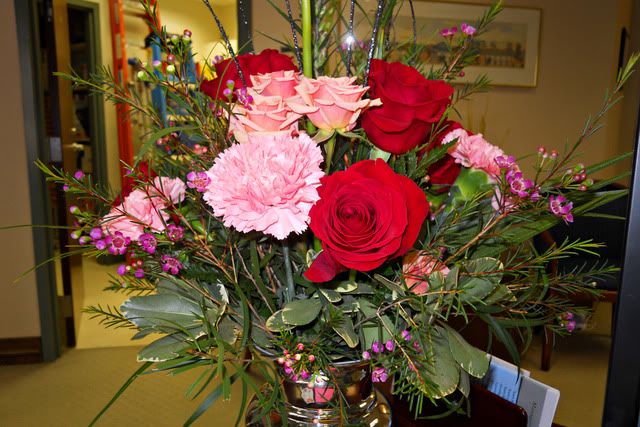 My Valentine sent these to me :c) BOOTIFUL!!!

Anna Kate received a few things from us as well :c)


I had my friend Renee' make the Hello Kitty pillowcase...precious!

She also got a Hello Kitty watch, Hello Kitty dinner set (bowl, plate & cup), Hello Kitty ice pack (the girl is forever having accidents), Hello Kitty fleece throw and glow in the dark stars for her ceiling. Oh, I guess I should mention that she's currently obsessed with Hello Kitty...and Justin Bieber. LOL!

I had lunch with some friends for Renee's birthday and then went to Anna Kate's Valentine party at school.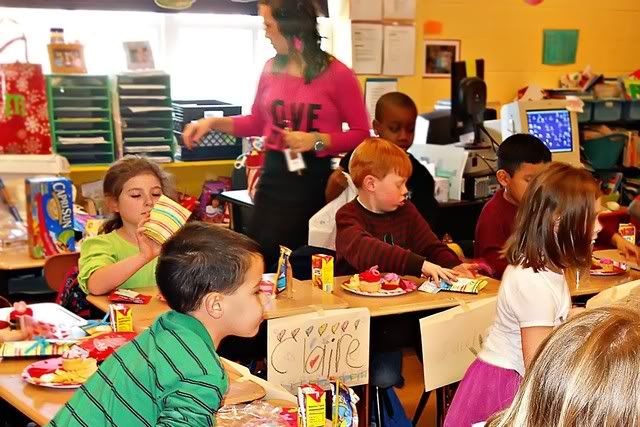 I got there just as she was passing out her Valentines. The little brown haired boy to the far left is one of her Valentines. LOL!



Jacob, the other Valentine :)



Cupcake icing all over...



BFFs AK & Anslee :)

It was a good day! And Jeff brought our new-to-us pontoon boat home!!!!! Can't wait to take her out.




And finally, Happy Anniversary Mom & Dad!!!! We love you :c)