One of my New Year's resolutions was to NOT wait until the last minute trying to get things ready for a holiday or event. I always have these grand ideas and because I wait until the last minute, end up going with something generic and/or store bought.

Well not this Valentine's Day!!!!



This is Anna Kate's Valentine for her classmates & cousins :)

I had it printed in wallet size and will attach with curly ribbon to this....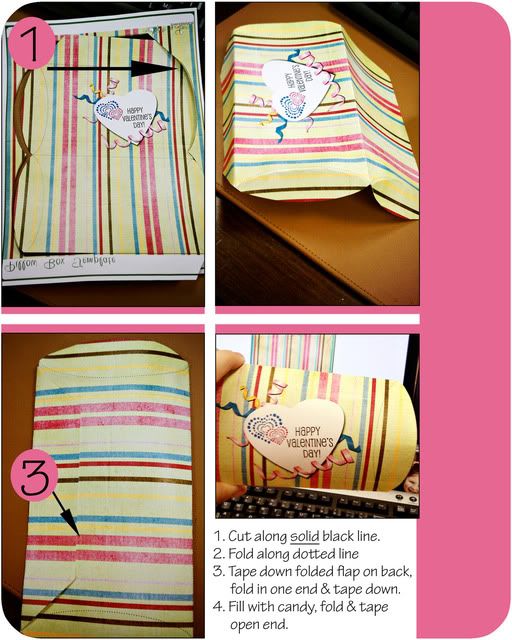 These pillow boxes REALLY turned out cute! I'm going to fill them with individually wrapped candy, close it up and tie the Valentine on using coordinating curly ribbon :)

And because I'm a fabulous friend (ha!), I made this one for AK's best friend. You're welcome Renee'. LOL!




I'm ready this year!

This weekend holds a huge project for me. I won't give it away, but will tell you that it involves Anna Kate's bedroom......again. Stay tuned...