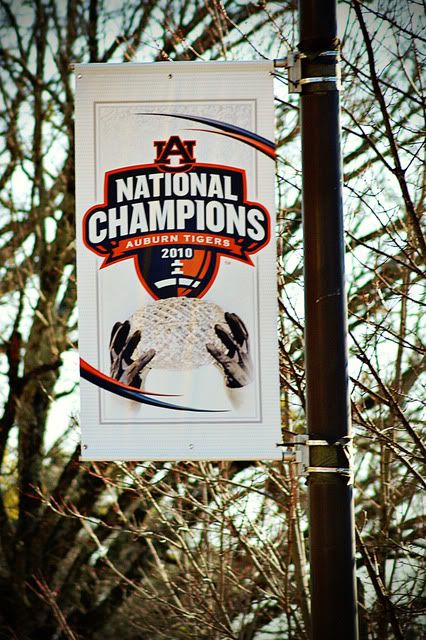 Jordan Hare Stadium + Pat Dye Field + BCS National Championship Football Team + 78,000 Members of the AU Family = C.E.L.E.B.R.A.T.I.O.N!!!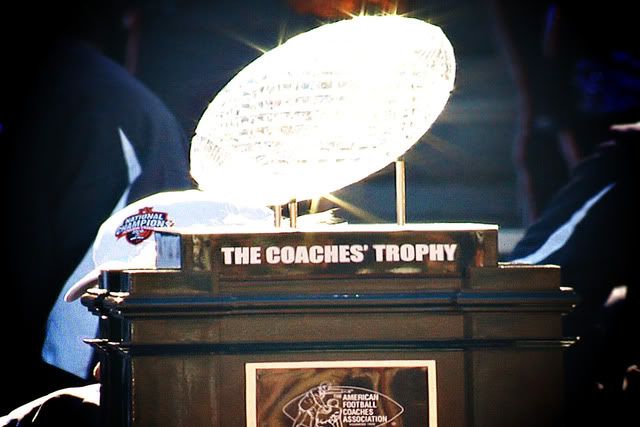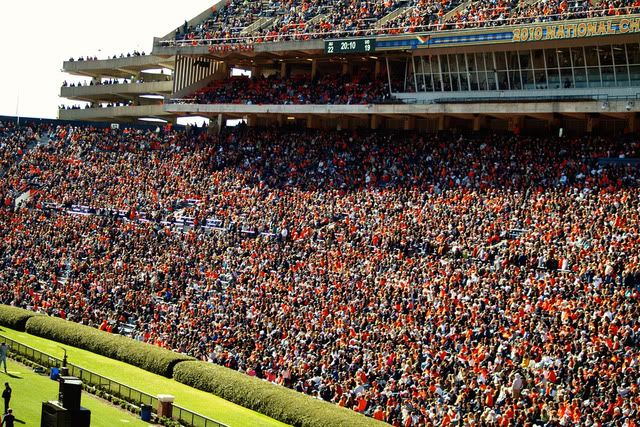 The AU Family is "ALL IN"



The coming out of the tunnel for the last time :(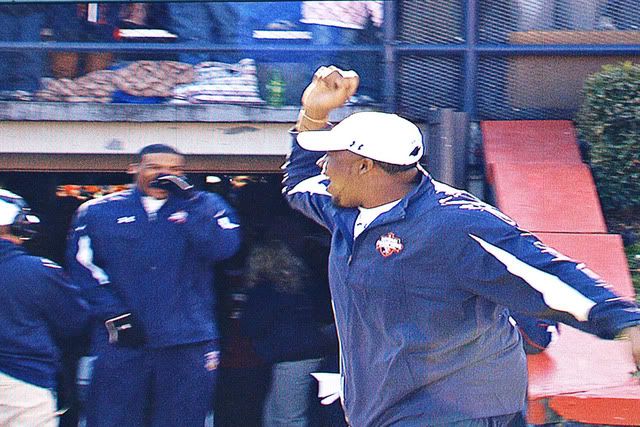 Nick Fairley goofing off as he comes out of the tunnel. Look at Cam in the background laughing at him. LOL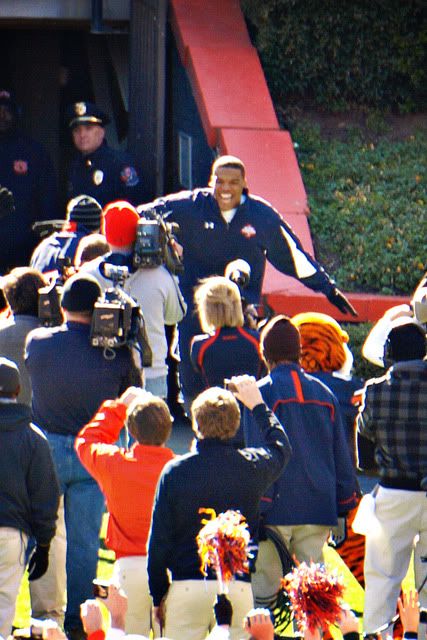 Cam coming out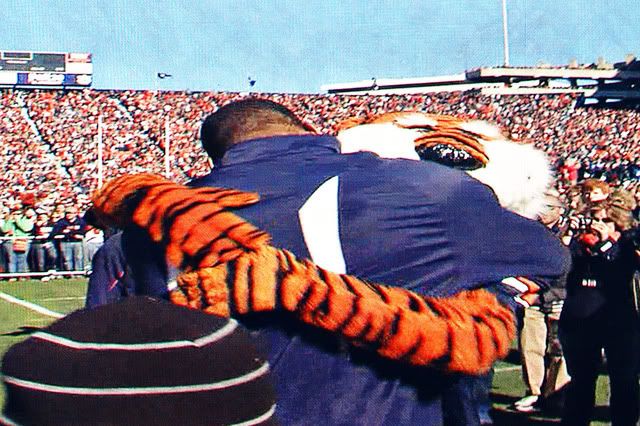 And one loving embrace with Aubie :)



Coach Chizik thanking the fans



Tracy Rocker presenting the Lombardi Award to Nick Fairley



Cam Newton receiving the Heisman



Heisman pose!!!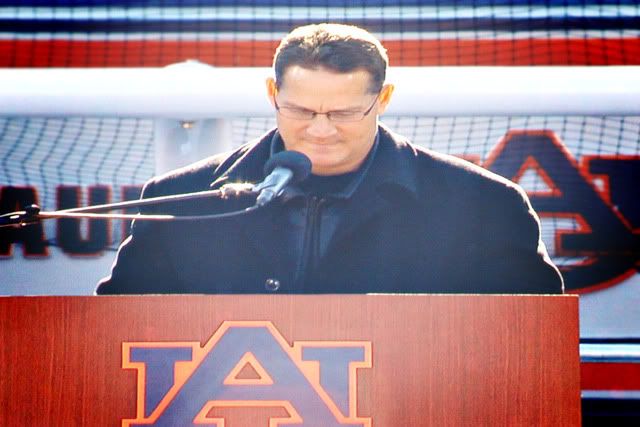 Coach Chiz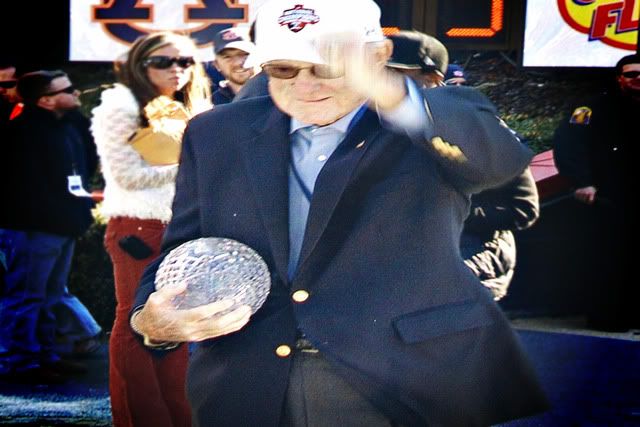 The Quarterback from the 1957 championship team presented the BCS trophy to Coach Chizik. That's pretty cool!!!!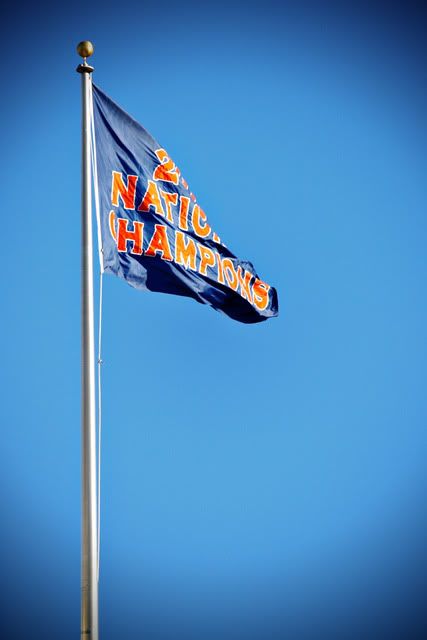 The 2010 National Champions flag goes up above Jordan Hare



After the celebration there was a reverse Tiger Walk. The team walked from the stadium to the Athletic Building.

After the celebration we headed to Anna Kate's favorite restaurant in Auburn. She calls it the 'Peanut Place', but it's really Santa Fe Cattle Co., and it's SOOOO good!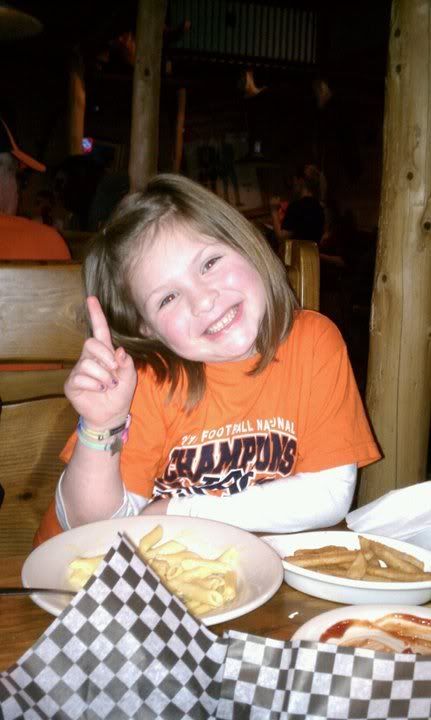 The Mayor of Auburn, as well as the President of the A Club (Letterman's Club), and the Athletic Director invited everyone to Toomers Corner to complete the celebration.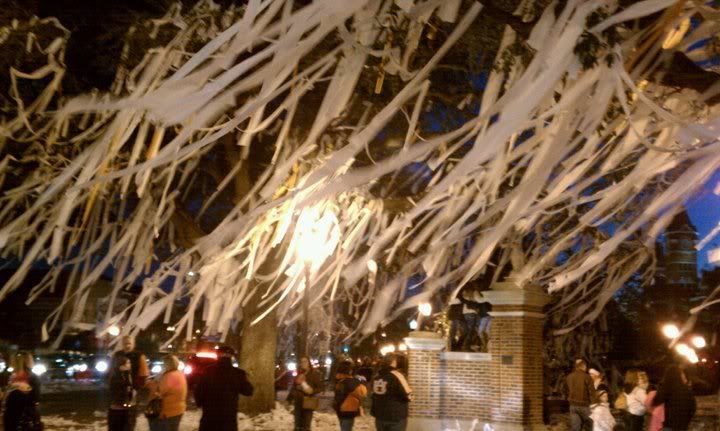 WAR EAGLE!!!!!