It's spirit week at school, and today is Wacky Tacky day. It honestly took me more time to put this 'getup' together, than a real outfit that matches. LOL!

Here she is in all her tackiness :)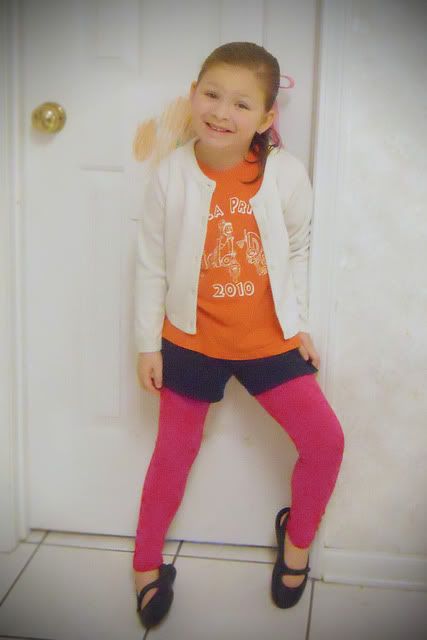 - Orange school Field Day t-shirt
- Navy gym shorts with 'AUBURN' across the butt in orange
- Hot pink leggings
- Black Crocs
- White sweater

Tomorrow is Camo Day....haven't a clue what we'll come up with for that!

And, as you know, Halloween is quickly approaching and I still have a few projects to complete. I did, however, make my niece Tatum's, pirate tutu :) I think it turned out precious!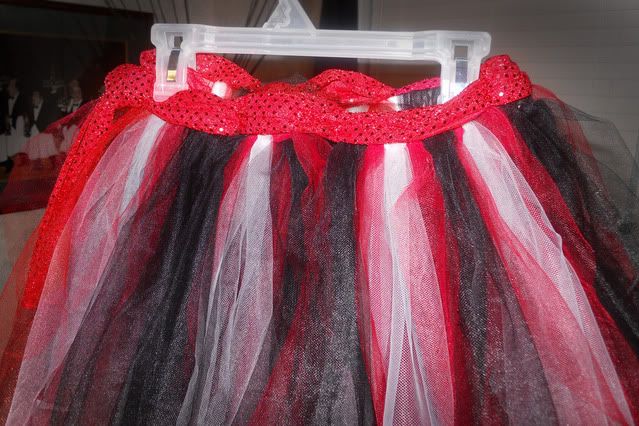 Finally, last Wednesday we celebrated Anna Kate's babysitter, Kaitlyn's, 16th birthday. Great Mexican food, cake and fun was had by all!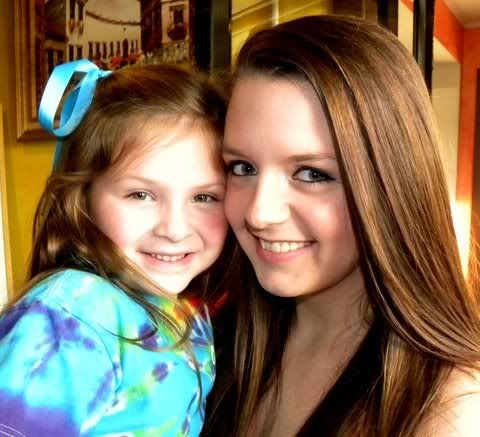 Silly girls!