Anna Kate had been begging for new bedding, but I was able to hold her off a little while by giving in and purchasing Hannah Montana sheets. That compromise satisfied her for all of 4 days and then she moved on to begging for a Hannah Montana comforter set. I shot that down immediately. I don't 'do' character themed rooms. I just don't like them....ever. So once again, we compromised.



*Edited to add: Yes, I realize the name frame is hanging too high above the bed, but there was already a nail there from an existing frame and I was too sick/weak to lower it at the time.*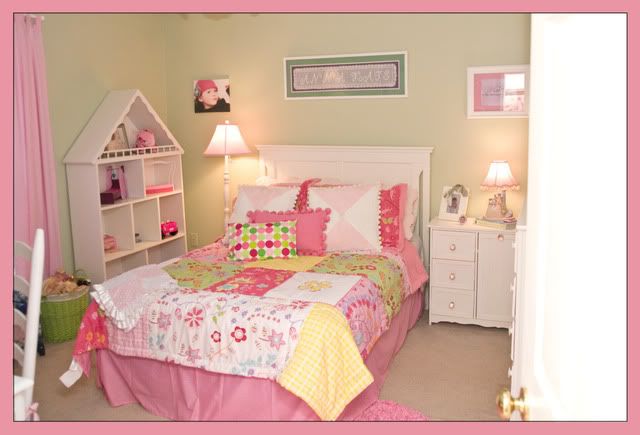 I'm not 100% finished, but overall, this is the final look. I will probably play around with art placement, etc., but we both LOVE the new colors :) Don't you?

Oh, and Bell was real quick in claiming her spot in the pillows. Ha!