After all the exciting school activities yesterday, we loaded up and headed to the National Peanut Festival to meet Jeff's sister Stacy, and her family, for an evening of fun in the cool weather.

Anna Kate was SO excited to see her cousins and I honestly don't remember the last time that she's had so much fun. We bought her an armband for the rides and those kids rode until they were literally about to fall out from pure exhaustion.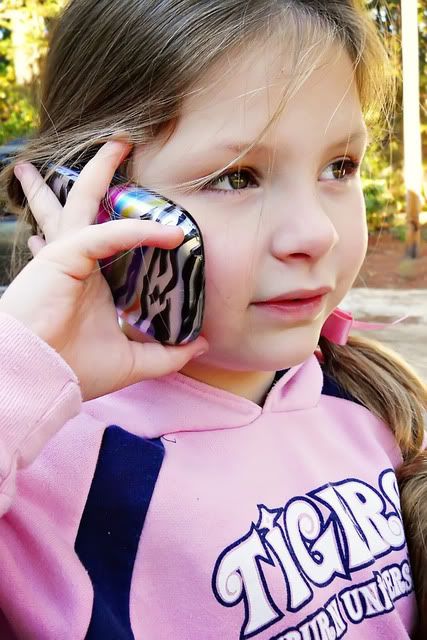 Anna Kate had a conversation with my mom & dad while waiting on daddy to get home



Anna Kate & Tatum reunited at last. LOL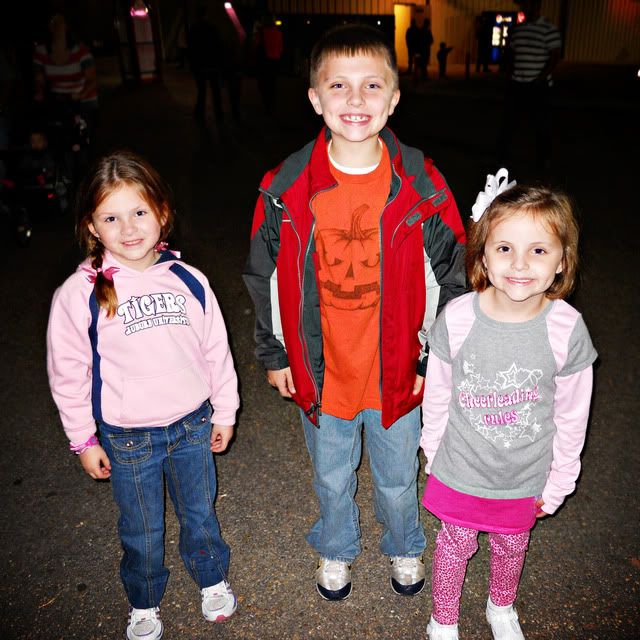 AK, Tucker & Tatum



AK & Tatum



Paul & Tucker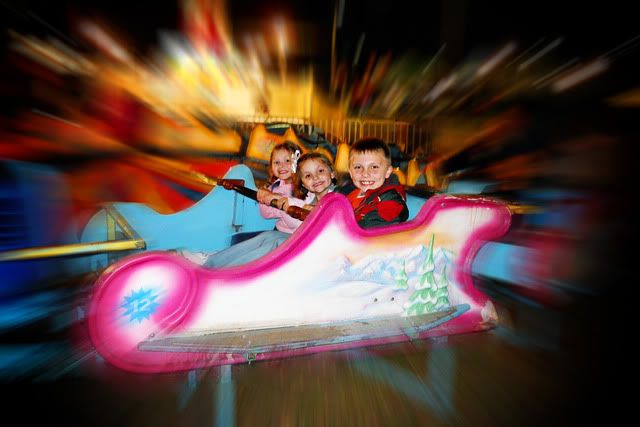 They loved the kiddie version of the Himalaya!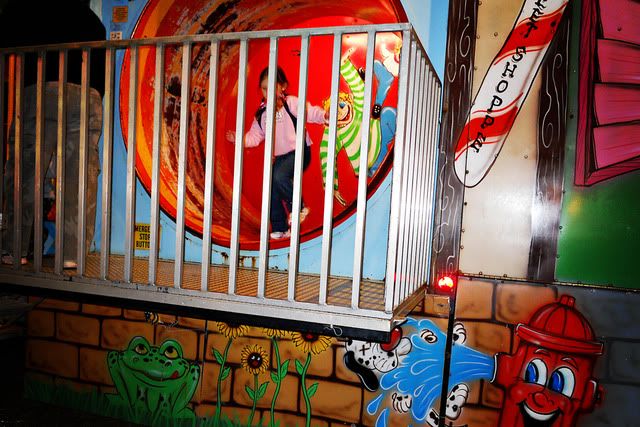 She cracked me up running through the fun house. Poor Tatum was so scared though :(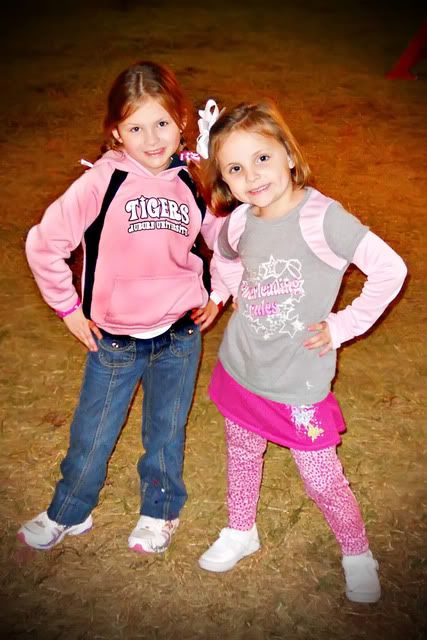 This screams "T-U-D-E"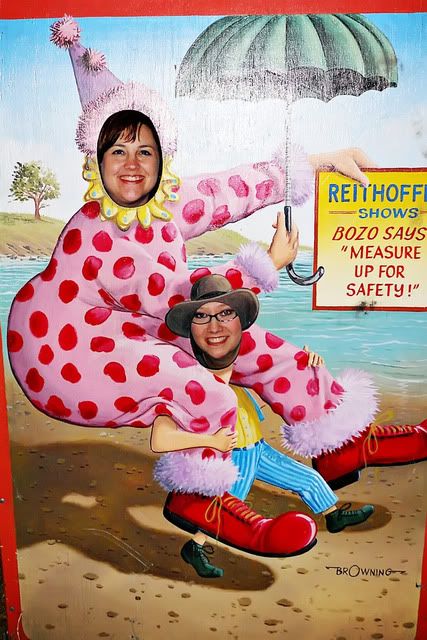 Stacy insisted on being the girly character....I don't she realized that came with the rather large rump :)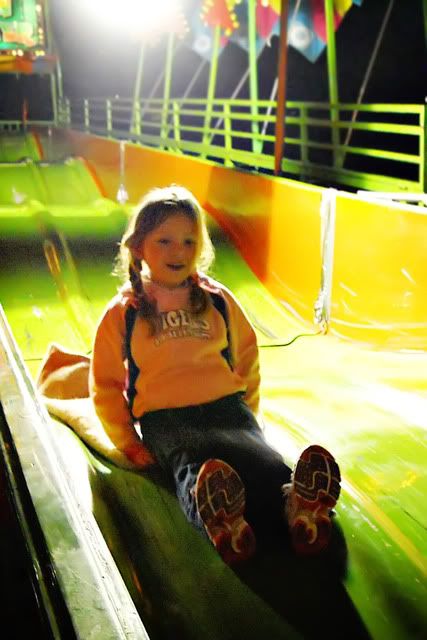 Going down the slide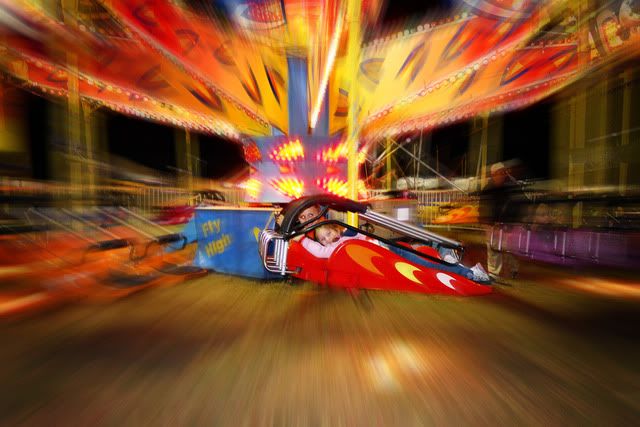 Never in a million years did I think AK would get on this without being scared. The thing went up rather high and swung out to the side. She liked it so much in fact, that she climbed on again with some boy she didn't know right before we left. (She's with Tucker here.)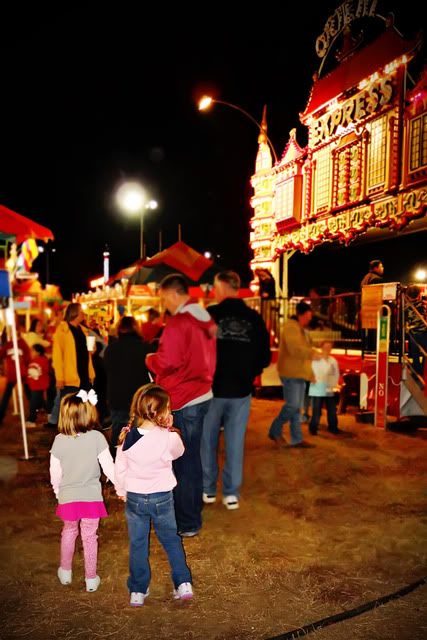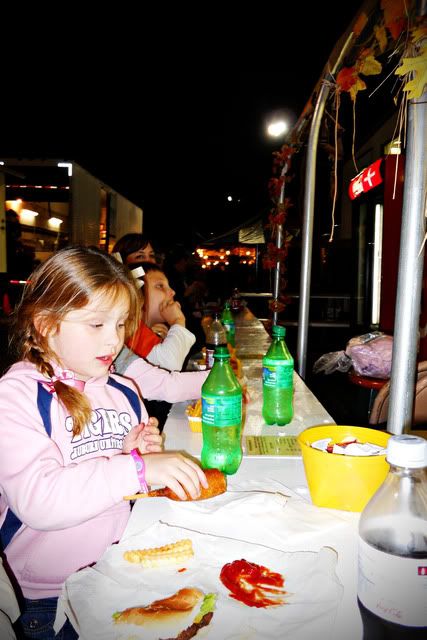 Enjoying fair corn dogs for dinner!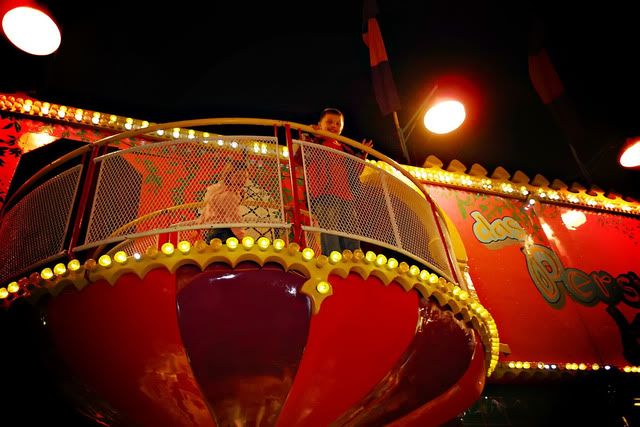 Tucker & AK going through the adult fun house



My favorite picture of the night!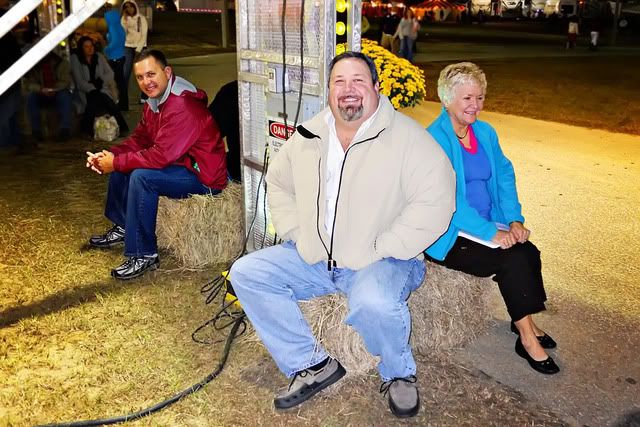 The old folks couldn't keep up with us 'younguns'....LOL



Tucker on the Carousal



The Three Amigos (Tatum (4), Tucker (8) & AK (6).)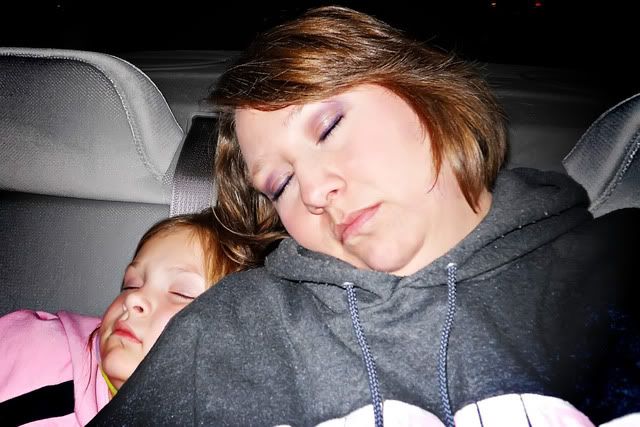 Pure exhaustion.......

We had so much fun!!!